Back To Profile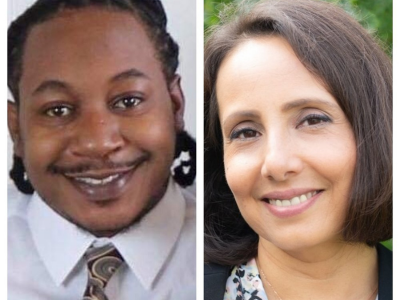 By Zack Frink

Dayton School Board candidates are providing more details on how they will help minority students. Elevate Dayton reached out to all school board candidates running in the Nov. 5 elections with one question: What policies or programs do you support that benefit women, minority and LGBTQ+ students? The responses received by Elevate Dayton are below.

Will Smith: I believe we must be explicit in our policy making and programs. We must be sure to protect the safety and integrity that should be applicable to all students in the district. I believe we must have clear, inclusive and explicit language in our discrimination, harrassment, bullying definitions and how we handle situations.

I pledge to support and look to expand our current Men of Color program that helps our African American males.

I am in support of instituting Restorative Justice initiatives throughout the district. We must stop allowing our schools to be active participants in the school to prison pipeline.

I would also be supportive of instituting a similar program for the young ladies in our district. Students benefit from mentoring initiatives that are designed through a culturally competent lens.

Recently, I learned about various programs that could benefit LGBTQ+ and female students, many of which are currently offered in nearby districts. The problem in Dayton is that we must build capacity to receive these programs. I am in support of creating staffing levels and needed capacity to be able to allow our students to benefit from such programs. I would also look to partner with programs currently being offered throughout the area to connect our students to resources that could benefit them.

I would seek cooperation from DPS to institute space for students to have the open, real much needed dialogue to discuss what they see as problematic within the district in order to create programming that comes directly from the students we seek to assist. Often we try to create what we think students need instead of listening to their concerns.

I also would look to engage our immigrant communities to help with issues faced by a growing population of immigrant students and families in our district. We must work on building relationships and understanding between the vastly diverse populations within DPS.

I also am in support of culturally relevant curriculum and would be open to discussing implementing programs such as comprehensive sexual education for our students.

Lastly, I am an advocate for equitable distribution of resources throughout the district.

Gabriella Pickett: Most of my life's work has been centered around finding ways to make a violent world less violent. I see various forms of violence happening to students of color, women, and LGBTQ+ students. We see it in the school to prison pipeline that treats black and brown students as guilty until proven innocent; we see it in sexual violence; we see it in the bullying that happens between students because of their differences. I believe that we can decrease the violence marginalized communities face be taking several steps:



Invest in modes of conflict resolution that rely less on punishment. I have been a certified mediator for years now, and have helped mediate conflicts between people who at first felt that they could never see eye to eye. Giving this training to our teachers and students can help us resolve conflict before it gets out of hand. For times when harm is done between students, we need to explore restorative justice options. If our solution is just to throw away students when they lash out, we are not actually building a school for all students. I would push for us to invest more heavily in these programs so we can decrease our reliance on police in schools.

Ensure that our schools are welcoming places for immigrant students and LGBTQ+ students. We can do this by re-instituting the specialized guidance counselor positions that supported students who are coming from another country or are trying to find their way with their identity. DPS' ESL program was recently restructured in a way that reduced the on-site support that students learning English have in the classroom. We should again provide that kind of support we saw at Belmont for immigrant students.

We need teachers who understand the experiences of our students. That means creating more pipelines for employment to encourage students from Dayton Public Schools to come back to DPS as teachers. That means re-evaluating our hiring standards to also value community experience. That means making sure that LGBTQ+ teachers are not shunned by administrators, further marginalizing the students who share those identities.

We must address the violence of poverty that our students face when they go home. Some believe it's not the school's job to solve problems in the community. I say, if not us, then who? Districts like Cincinnati have made tremendous progress by making their schools into hubs for social services, so that students AND parents are able to get their basic needs met in the school. We should look more seriously into the Communities in Schools model.
---
More News / Blog