Back To Profile
Local fraternity graduate chapter volunteering in community service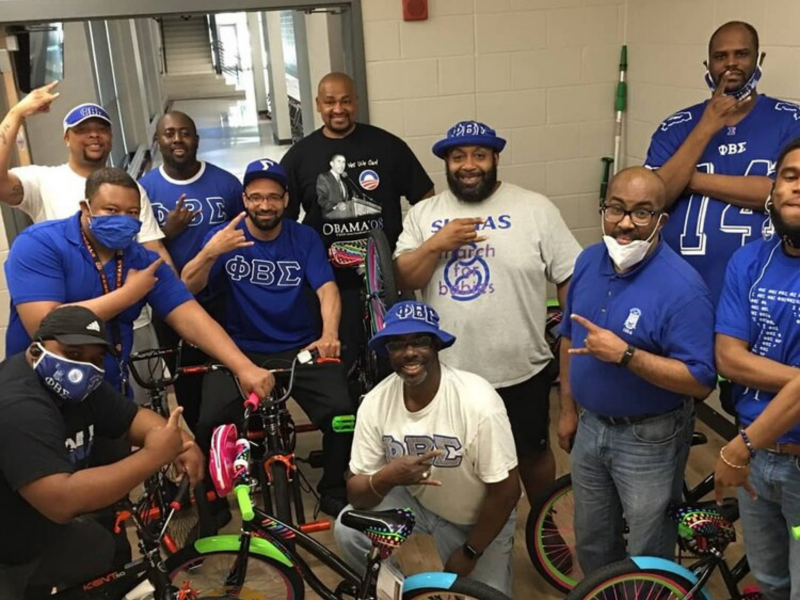 The graduate chapter for a local fraternity is giving back to the community. The Beta Xi Sigma chapter of Phi Beta Sigma Fraternity, Inc. will volunteer at the Artemis Domestic Violence Center on Saturday, September 26 from 10 a.m. to noon.
The community service is part of the Sigma National Day of Service. All chapters of Phi Beta Sigma are set to conduct community service projects in their communities on that day focusing on the themes of social action, improving businesses and education.
Members of the Beta Xi Sigma chapter plan to help the Artemis Center by doing tasks that include organizing pantries, labeling materials and cleaning the building. The chapter also intends to donate $10 gas cards, Kroger gift cards and a monetary donation to the Artemis Center to help purchase supplies for domestic violence victims and their families.
"The Artemis Center was selected as the chapter's service project because of the great strides the center has made in the greater Dayton area," said Justen V. Seay Sr., president of the Beta Xi Sigma chapter.
Seay wants community members to donate personal care and hygiene products like bar soap, deodorant, diapers, toothpaste and toothbrushes, towels and nail care kits. Donations can be delivered to the Artemis Center in the name of "Phi Beta Sigma Fraternity, Inc., Beta Xi Sigma chapter."
The chapter has its sights set on other community service projects for the remainder of this year. Upcoming community service projects include a Trunk or Treat for the families of Emerson Academy, Thanksgiving baskets for families in need and a winter clothes drive benefiting students in local schools.
---
More News / Blog