Back To Profile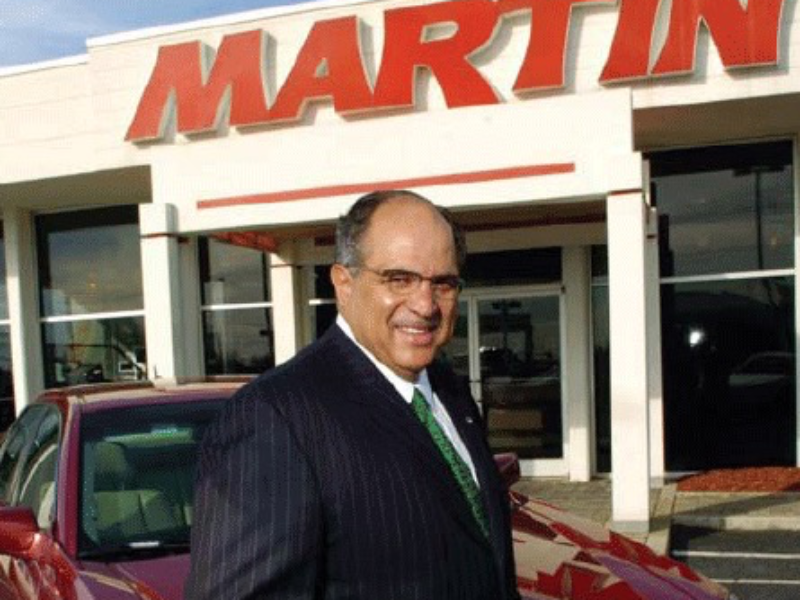 Community engagement has long been part of the company founded by the late Cornelius A. Martin. (Photo from Martin Automotive Group's website)
$50k grant program promotes charitable, entrepreneurial and social justice awareness
June 7, 2022

Martin Automotive Group, a Black-owned business with deep roots in Dayton, has launched a $50,000 grant program for nonprofit organizations here as well as Louisville, KY, where the auto dealership group is headquartered.
Grant requests can range from $5,000 to $25,000 per organization. Only applications of organizations that directly benefit residents of Dayton and Louisville will be considered, the company said. The deadline to apply is June 15. Award winners will be notified in August, followed by an award ceremony.
To apply, fill out this grant application form.
"To give back to the communities that have given so much to us is a great honor," company President Chad Martin said in an announcement about the Martin Automotive Engagement Grant. "Through this grant, we plan to extend our commitment to local organizations, particularly those who are working toward progress."
Founded by family patriarch Cornelius A. Martin, community engagement has been a major part of the company's framework since its founding in 1985. Martin, a native of Greenville, Kentucky, had a childhood dream of owning a body shop. After graduating from high school and attending West Kentucky Industrial College, he moved to the Dayton area and began working in the automobile business while continuing his education at Wright State University.
Today, Martin Automotive Group has grown from a two-franchise automobile dealership to a national company employing over 450 professionals in the industries of automotive, motorsports and flight transportation. The company has consistently been ranked in the Automotive News Top 125 Dealership Groups and recognized by Black Enterprise Magazine in its annual Top 100 Minority Dealers in the Nation since 1988.

Martin passed away in 2006. His eldest son, Chad Martin, serves as president, and his widow, Gail Martin, serves as CEO.
---
More News / Blog