Back To Profile
Ohio Conference NAACP forming strategic partnership with the Ohio Black Media Collective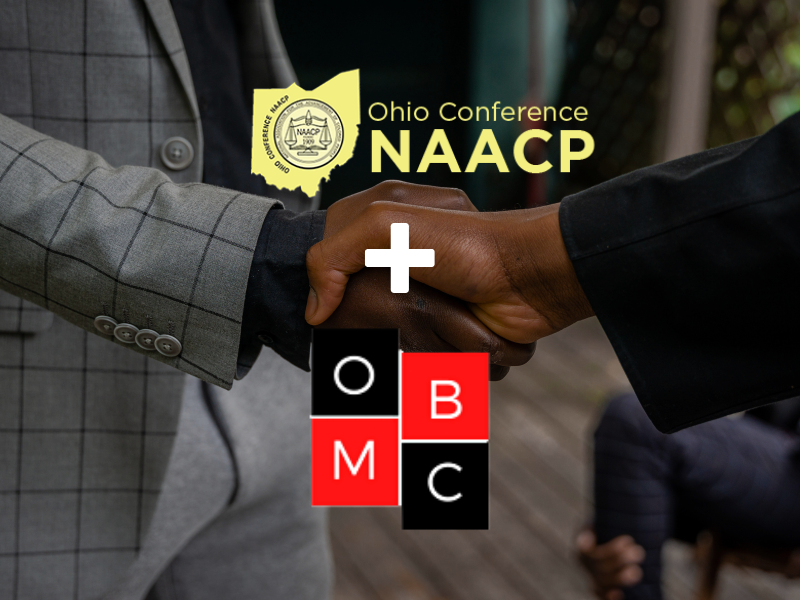 The Ohio Conference of Branches of the NAACP is continuing to prioritize and partner with Black-owned media across the state. The Ohio Conference is forming a strategic partnership with the Ohio Black Media Collective (OBMC).
The OBMC is a joint venture between more than a dozen Black-owned media outlets that spans across the state of Ohio. The collective aspires to be the preeminent source for the state's Black-owned multi-media outlets, while also sharing information that strengthens the Black community.
"In our current hyper-fragmented media environment, it's imperative that we support Black-owned media," said Tom Roberts, president of the Ohio Conference. "This strategic partnership is about helping amplify the Black community's stories and perspectives throughout the state."
The strategic partnership comes with good timing. The Ohio Conference's State Convention and Media Luncheon is coming up on Sept. 16. The OBMC is slated to have a prominent role in covering the event and other Ohio Conference events in the future.
Content sharing takes on a few different forms. The OBMC's members can liberally republish content when it suits their publication needs. The collective's website serves as a hub that houses all content from founding members and affiliates. A news service is in the works to make the OBMC a formal Black media wire for Ohio.
"Having the support of the Ohio Conference is invaluable," said Dr. Mike McNair, managing member of the OBMC. "The insights and perspectives of their leadership and branches will be a great asset as we tell the Black community's story in every corner in Ohio. I hope other legacy organizations see this strategic partnership as a model to coalesce around an agenda for the Black community."
The collective was introduced to the public during the Ohio Conference's State Convention in September last year.
Beyond news, the OBMC plans to be the state's Black-owned media hub. The collective's website hosts additional services including business directories, events and classifieds. The OBMC plans to enhance these offerings as it upgrades its website in the future.
Learn more about the OBMC by visiting its website at ohiobmc.com.
---
More News / Blog